So, your shiny new business website is finally ready, you've launched it to the world and it's looking great! Your staff and customers love it but there's a slight problem, you now need to attract new website visitors and lots of them!
Whether you're a startup or growing business, a common choice at this point is to focus purely on online advertising or paid social campaigns to drive traffic. This can deliver great results very quickly, however, it can also be a very expensive exercise. Luckily there are other options to help grow your business website traffic other than just buying it.
As an experienced web design agency based in Reading and London, we have built many, many websites for startups and businesses over the last 20 years and one of the most common questions we get is "how do we improve our Google ranking and attract more organic visitors?" It's a great question but not one that's answered easily. There are many factors to consider and strategies we could suggest but the things we would recommend that you try first is keyword research, ongoing optimisation and basic content marketing.
70-80% of search engine users are only focusing on the organic results.
(Source: Martech)
Keyword research
The main thing to focus on for any business website is that when people search online, you want them to find you. I know it sounds obvious but there can be huge differences in the number of searches people make for different keywords and phrases, even though they might appear to be similar. For example, we are a digital agency based in Reading and London with expertise in web design and digital marketing. When you search for 'digital agency reading' on Google, we appear on page one because of the relevance and authority of our content along with various other SEO factors.
Some digital agencies in our position would be happy to appear on the first page of Google for a target keyword, however, through keyword research and looking at search volumes, we are able to see that 'web design reading' actually receives almost five times more search queries on Google than 'digital agency reading'. This is only one example and the simple point here is that keyword research will provide you with the visibility and insight to focus your website content and SEO strategy on the keywords and phrases that are delivering the highest search volumes rather than just guessing at what sounds most relevant.
Organic SEO is about 5.66 times better than paid search ads.
(source: NewMediaCampaigns)
When you are researching your target keywords, try not to be too ambitious to start with. If you are looking at ways to grow your business online and have little or no ranking authority on search engines, then you might want to start by trying to rank for long tail keywords first. For example, ranking for the term 'web design reading' will be easier to rank for than 'web design London'. The search term 'web design' will be harder still. Over time, with the right content strategy, you can create more and more content around a key topic and work towards ranking for the shorter, more difficult keywords.
There are various tools that you can use to carry out keyword research and one of the most popular is Google's Keyword Planner. Although its primary function is to analyse keywords for Adwords, it's an effective tool to help you plan your organic keyword research, and it's free.
Create compelling content
Once you have your list of target keywords and phrases and you have crafted your web design and content for SEO, you can start to monitor your website traffic, user journeys and search effectiveness. Google Analytics is a favourite for many Startups and growing businesses because not only is it free, it's actually very good. It becomes even more effective if you link it to Google Search Console because this will allow you to see what people search for when they find you. This includes how many impressions you are receiving from search queries, what your conversion rates are and your Google ranking for each keyword search query. Together this can provide huge amounts of insight into how effective your business website and content is on Google. As you adapt, optimise and create more content, you can monitor the results.
It's all very well talking about the technical basics and tools to help you start to master SEO but the most important point to remember is that your content needs to be great. It sounds obvious, but if you create content that your audience finds useful and interesting then there is a greater chance it will be read, enjoyed, shared and potentially linked to. Links to your content from external websites (or backlinks) are valuable for SEO and should be built into your SEO and content marketing strategy.
B2B marketers that use blogs get 67% more leads than those that do not.
(Source: Hubspot)
Backlinks are where other websites reference, or link to your content and many believe that it's a key factor when search engines are determining the authority and rank position of your content. The more relevant your content and the more authority it has, the better it should rank on Google and other search engines. Our view is that Google is always trying to surface the best, most relevant content, so if your users find your content relevant and useful, there is a better chance that Google will as well. Another big benefit of creating great content is that it will help to build your reputation within your industry and position you as a thought leader.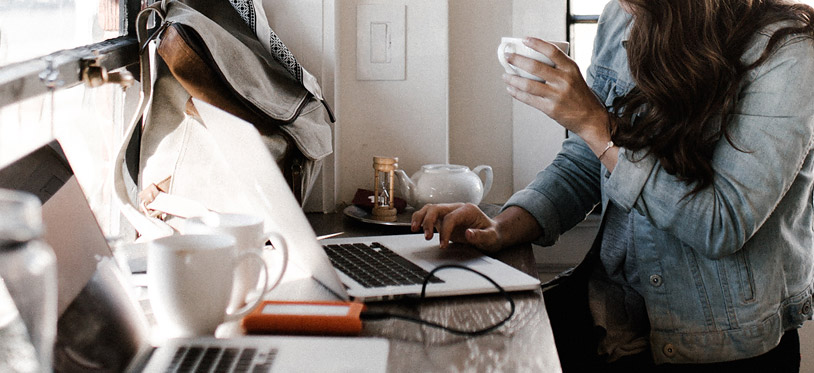 If you decide to adopt this approach to grow your business website, you'll probably begin with good intentions and start producing regular blogs and content. However, you will undoubtedly be busy with lots of day-to-day activities or other issues that can distract you from writing blogs and developing content but you need to persevere. It will take time to start ranking on search engines but every piece of content you create should be considered as an investment and as you start to link your business content together and build your authority through backlinks, you should start to rank. If you are looking for inspiration, this article reinforces why content marketing and business blogs are good for business and even helps you write the perfect business blog.
Websites with a blog tend to have 434% more indexed pages.
(Source: TechClient)
It's important to develop a content plan so that you never run dry of ideas for blogs or content and it's even more important to then stick to it. Creating great blogs or original business content can be time to consume, so some businesses prefer to outsource the planning, development and writing of content. This ensures a constant and steady supply of quality content that will keep improving your search rankings and attract more visitors to your website.
If you adopt these basic principles and start to attract more visitors to your website, the next stage will be to convert the visitors into leads and sales. This is a huge topic in itself and when we get a moment, we plan to write another blog, but in the meantime, you can read this interesting article about B2B lead generation.
If you find yourself anywhere near Reading or London and would like to talk more about web design, content marketing or lead generation, please get in touch.