the brief
Kingdom Coffee is an ethical coffee company that takes pride in the sourcing, fresh roasting and distribution of their Fairtrade coffee beans and other eco-products. Kingdom Coffee was looking for an agency to redesign their eCommerce website to improve the shopper experience and provide a future platform for the business to grow.
Working closely with the business, Above Digital scoped, designed and built a new eCommerce front end that included the migration of the website and existing database to the latest Magento 2 platform (with partners Aptania). This enabled Kingdom Coffee to benefit from many of the new Magento 2 features and further integrate the website into their back office systems. Above Digital designed the entire website with the user experience at the forefront, which they blended with the business storytelling of Kingdom Coffee's ethical background.
Kingdom Coffee's new eCommerce website is fully responsive, SEO optimised and integrated with Aptania's marketing, analytics and reporting tools. The website successfully presents the brand's values while showcasing Kingdom Coffee's excellent product range and services in a clean, onbrand and easy-to-use style.
interface design
We place the User Experience at the heart of everything we do. That way we ensure any interface design works well for both the business and end user, directing them from their entry point through to a chosen destination in the quickest and most rewarding way possible! To do this we fully explore all business and user requirements, define the key goals and summarise via page wireframes, which can be made interactive. The whole process is scaleable and focused on providing the right blend of brand design, business requirements, user journey and technology. If we get it right then everyone is happy.
Users can typically be placed into one of two broad categories. Those who know what they want and those who do not. For the ones that do we provide clear and easy to use options focused on their priority tasks. Alternatively for users who want to explore and find their own path, we provide the right guidance to get them from A to whatever B might be, as quickly and simply as possible.
The end result was a testament to the benefits of designing brand and website hand in hand.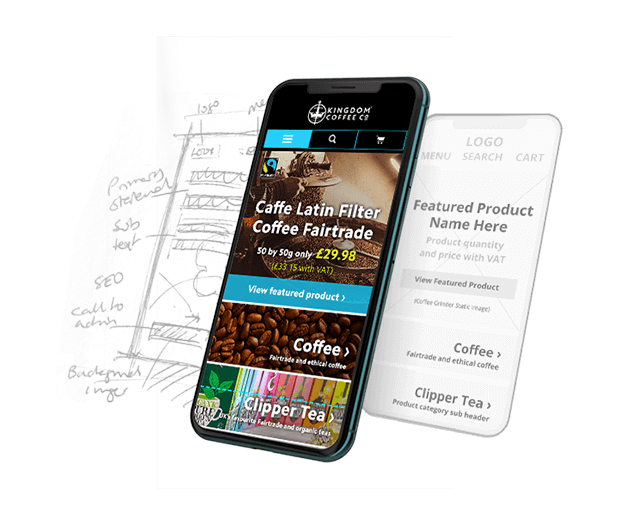 eCommerce website
improved shopper experience
magento 1.0 to 2.0 migration
digital marketing
PPC / SEO / Email / Social Channel Management
There are a wide range of digital marketing activities on offer so choosing the right ones can be confusing. At Above Digital we talk through your objectives and explore the options available to make sure you take the right path. From search engine optimisation (SEO), social channel management, email marketing or paid Advertising in Facebook, Twitter or running a Google Adwords, Display Ads or re-marketing, it will depend on what you are trying to achieve with your available budget.
To ensure the best results, all campaigns should be reviewed and key learnings defined so that any ongoing activity can be improved. We try to provide the right guidance and support, from the launch of a new product through to extending your brand reach online.