the brief
Momentum Pharma support biotech, CRO and pharmaceutical companies with flexible resourcing solutions from a global consultancy network. Over the years , husband and wife team Melissa and Jon have built a reputation for their personal approach and outstanding results, and they wanted their online presence to reflect this.
Having worked with us previously, Jon approached Above Digital to reposition the brand and develop a new website that would reflect their industry standing. We scoped out how their current assets compared to the competition, while exploring their business goals and target audience. We really connected with Jon and Melissa, and knew that capturing their enthusiasm would be key to the design and branding.
Drawing on this passion, we created a new logo that merged the M and P to reflect the strength of their partnership, while ensuring the web design clearly showcased their international reach and thousands-strong network. Jon and Melissa were delighted with the results, which we carried across their marketing collateral. Following a successful site launch in Autumn 2017, we're now looking ahead to Phase Two, so we can help them build on this momentum…
interface design
We place the User Experience at the heart of everything we do. That way we ensure any interface design works well for both the business and end user, directing them from their entry point through to a chosen destination in the quickest and most rewarding way possible! To do this we fully explore all business and user requirements, define the key goals and summarise via page wireframes, which can be made interactive. The whole process is scaleable and focused on providing the right blend of brand design, business requirements, user journey and technology. If we get it right then everyone is happy.
Users can typically be placed into one of two broad categories. Those who know what they want and those who do not. For the ones that do we provide clear and easy to use options focused on their priority tasks. Alternatively for users who want to explore and find their own path, we provide the right guidance to get them from A to whatever B might be, as quickly and simply as possible.
The website's resulting interface design was very much an online extension of Jon and Melissa's vibrant, warm personalities while being uncluttered and easily navigable by a wide, global user base.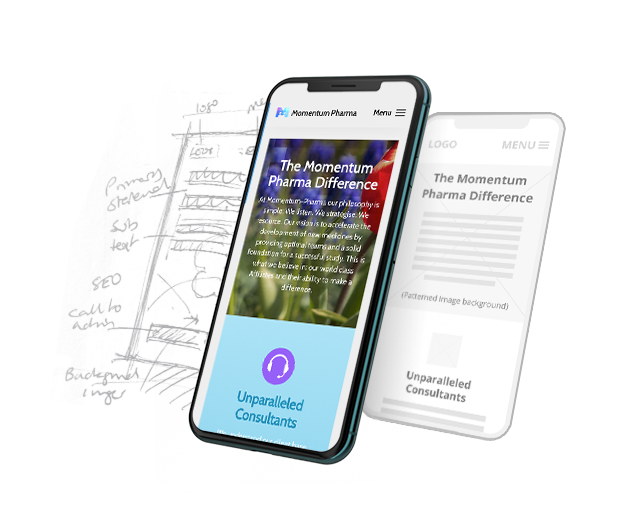 pharmaceutical
branding
website design
digital marketing
PPC / SEO / Email / Social Channel Management
There are a wide range of digital marketing activities on offer so choosing the right ones can be confusing. At Above Digital we talk through your objectives and explore the options available to make sure you take the right path. From search engine optimisation (SEO), social channel management, email marketing or paid Advertising in Facebook, Twitter or running a Google Adwords, Display Ads or re-marketing, it will depend on what you are trying to achieve with your available budget.
To ensure the best results, all campaigns should be reviewed and key learnings defined so that any ongoing activity can be improved. We try to provide the right guidance and support, from the launch of a new product through to extending your brand reach online.