the brief
Total Media is one of the UK's Top 10 London media planning and buying agencies, positioning themselves as the "Behavioural Planning Agency". Their mission is to trace sales and marketing back to user behaviour, a theme which strongly influenced Above Digital's unique website design and branding exercise. The new website would also showcase a carefully curated portfolio of well-known brands.
Above Digital listened and helped define Total Media's business requirements to deliver a brand-led, characterful online portfolio worthy of their high profile client base. The solution includes latest projects and opinion pieces, delivered via a modular interface design to ensure the work showcased looked as equally punchy on desktop, tablet and mobile devices. We also integrated their social channels, optimised the SEO, and testing thoroughly delivering on-time and to budget. The Content Management System (CMS) is based on WordPress so content can be easily updated on a regular basis.
Above Digital are always on-hand to update content, add new features, provide online marketing support and reporting. The resulting website showcases Total Media's amazing client portfolio helping them to recruit talent and win new clients.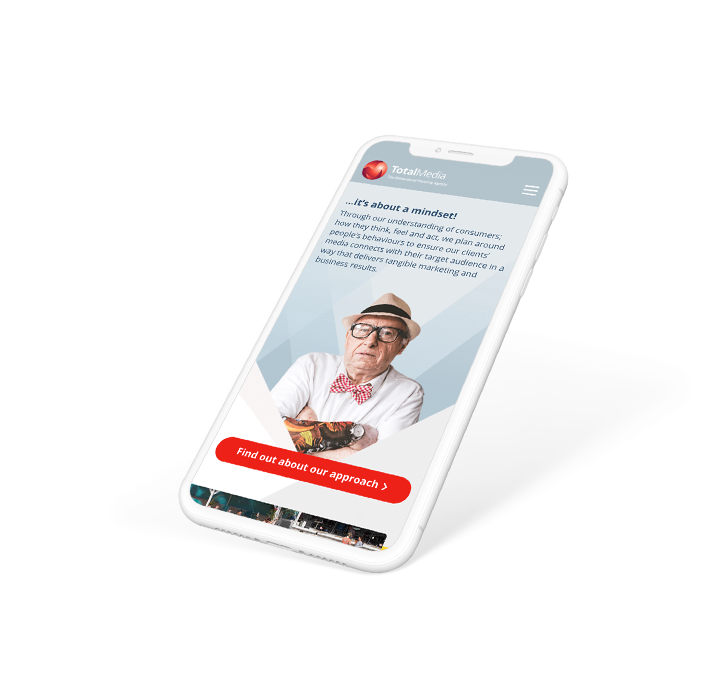 interface design
We place the User Experience at the heart of everything we do. That way we ensure any interface design works well for both the business and end user, directing them from their entry point through to a chosen destination in the quickest and most rewarding way possible! To do this we fully explore all business and user requirements, define the key goals and summarise via page wireframes, which can be made interactive. The whole process is scaleable and focused on providing the right blend of brand design, business requirements, user journey and technology. If we get it right then everyone is happy.
Users can typically be placed into one of two broad categories. Those who know what they want and those who do not. For the ones that do we provide clear and easy to use options focused on their priority tasks. Alternatively for users who want to explore and find their own path, we provide the right guidance to get them from A to whatever B might be, as quickly and simply as possible.
The final website looked every part the Total Media brand and is regularly updated with new articles, projects and client wins.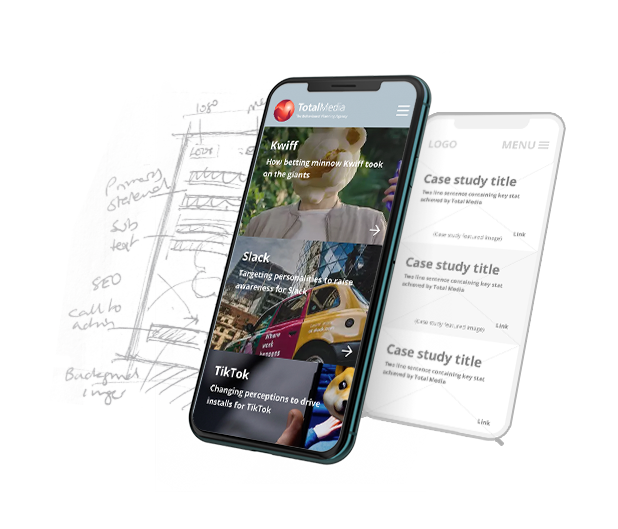 top 10 uk media agency
website design
website build
digital marketing
PPC / SEO / Email / Social Channel Management
There are a wide range of digital marketing activities on offer so choosing the right ones can be confusing. At Above Digital we talk through your objectives and explore the options available to make sure you take the right path. From search engine optimisation (SEO), social channel management, email marketing or paid Advertising in Facebook, Twitter or running a Google Adwords, Display Ads or re-marketing, it will depend on what you are trying to achieve with your available budget.
To ensure the best results, all campaigns should be reviewed and key learnings defined so that any ongoing activity can be improved. We try to provide the right guidance and support, from the launch of a new product through to extending your brand reach online.